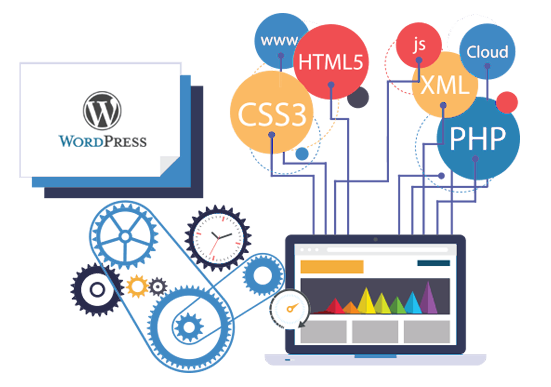 WordPress Development
WordPress is an open source Content Management System (CMS), which empowers the customers to fabricate dynamic destinations and web diaries. WordPress is the most common blogging system on the web, and allows reviving, modifying and managing the web page from its back-end CMS and parts. The Content Management System (CMS) is an item which stores each one of the data, for instance, content, photos, music, records, et cetera and is made available on your site.
Matebiz is among the WordPress agency Sydney. Matebiz has one of the best team of WordPress developers among the WordPress agencies Sydney. We have developers who are professional web designers and developers, Matebiz does not hire or give Its project to any freelancer unlike many WordPress agencies in Sydney or in another part of the world do.
Like, whatever different business out there, you have confined time to finish off with the blueprint and improvement of your WordPress website. We, Matebiz guarantees you that our skill guarantees you that our designer and developers will complete their work inside the given time confine. We guarantee you won't tell us about the due date, we will educate you before the time farthest reaches that the work is finished. And we guarantee speed and accuracy is one of the best among the WordPress agencies Sydney.
Why Choose Matebiz For WordPress Development
If you are looking for the best WordPress developers Sydney then you are on the right place. Matebiz has the pool of one of the best WordPress developers in Sydney.
For a WordPress agency it is very important to not to hire any freelancer and as a brand we should take care of it that ours is not to be done by any freelancer. Because freelancer only knows how to make a website, but a website, but an actual and professional WordPress developer know how to design and develop a website.
Matebiz among the best WordPress developers Sydney, Matebiz has a portion of the best, experienced and master WordPress engineers. We are not from the individuals who simply assert best WordPress improvement organization, we demonstrate it from our work. You can check it by means of our portfolio, which we will give you. You can experience our past work we have the absolute most fulfilled customers.
And like any other business being a company or businessman we know cost is one the biggest factor for an organization, but we promise you that you will get the best service that's too flexible to your pocket among the WordPress develops in Sydney.
To whom you will call WordPress experts in Sydney or in Australia or in any other part of the world. A WordPress expert is that person who can create a website your brand that have the ability to convert all your visitors into your customer.
Matebiz gives you a pool of WordPress Developer who are some of the best WordPress experts in Sydney, Australia. Who knows it very well that the first impression is the last impression, the same is the case with your website. And we believe in our WordPress developers that you will select their developed website at first impression.